---
Welcome to Northridge Primary School. The absence of an English Primary School in the North inspired the major task of canvassing for, and eventually the building of, Northridge Primary School in 1974. Thanks to the efforts of an extremely hardworking, dedicated group of Sinoville parents under the leadership of Mrs Anne Bouwer the school opened, officially, on 11 May 1976.

The school opened to an enrolment of some 229 learners from Grade 1 to Grade 4. Today the school boasts a complement of 1204 learners with classes including Grades R to Grade 7.

Our motto: LET US FLOURISH has certainly proven true!
Our Sports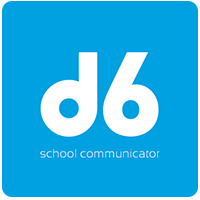 Northridge Primary School uses the School Communicator as our primary means of communication with parents. The School Calendar, various resources (Newsletters etc), as well as selected homework, are posted on the Communicator. Please download it today, so that you can stay up to date with school events.

The PC/MAC version can be downloaded by clicking here: School Communicator Download.